this past weekend was pretty glorious. for once, we didn't have any "set plans" with anyone or anywhere. don't get me wrong, i love to be in company with great friends, but every once in a while, it's great to be home with the two boys i love the most.
mason got to watch the first snow fall of the winter season. there is something magical about the first snow. aside staying in our pj's ALL day long, it makes me giddy and hope that we are snowed in for the day, sipping on hot cocoa, playing with mason, and watching movies during nap time :)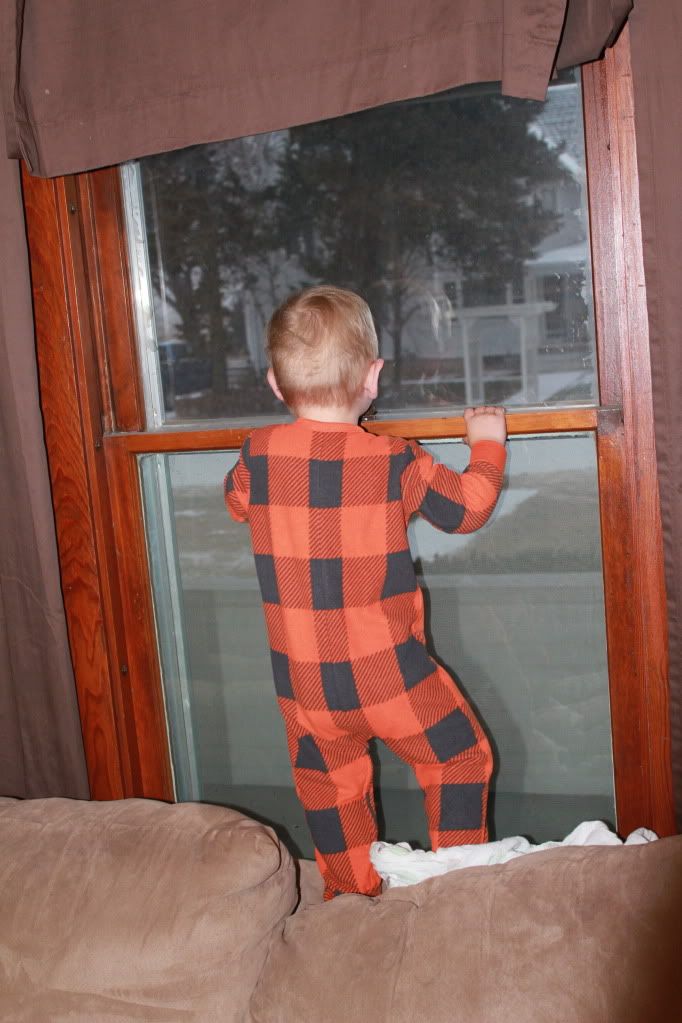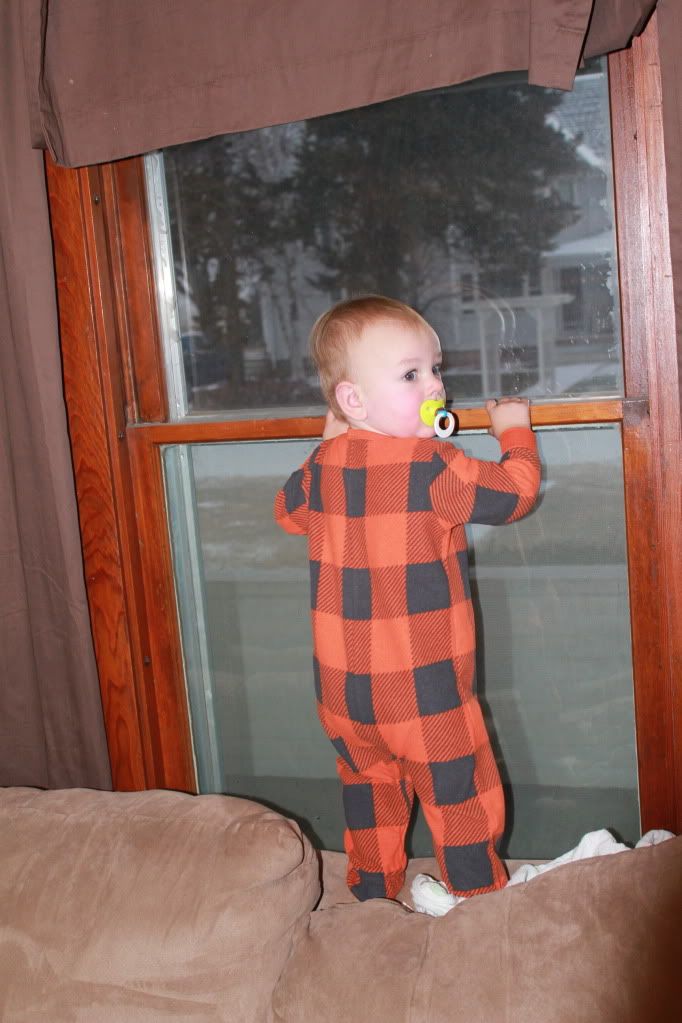 "da-da" and mason got to snuggle up too.....i might add that i was jealous. i mean come on, that's a mamas job to snuggle her little's :)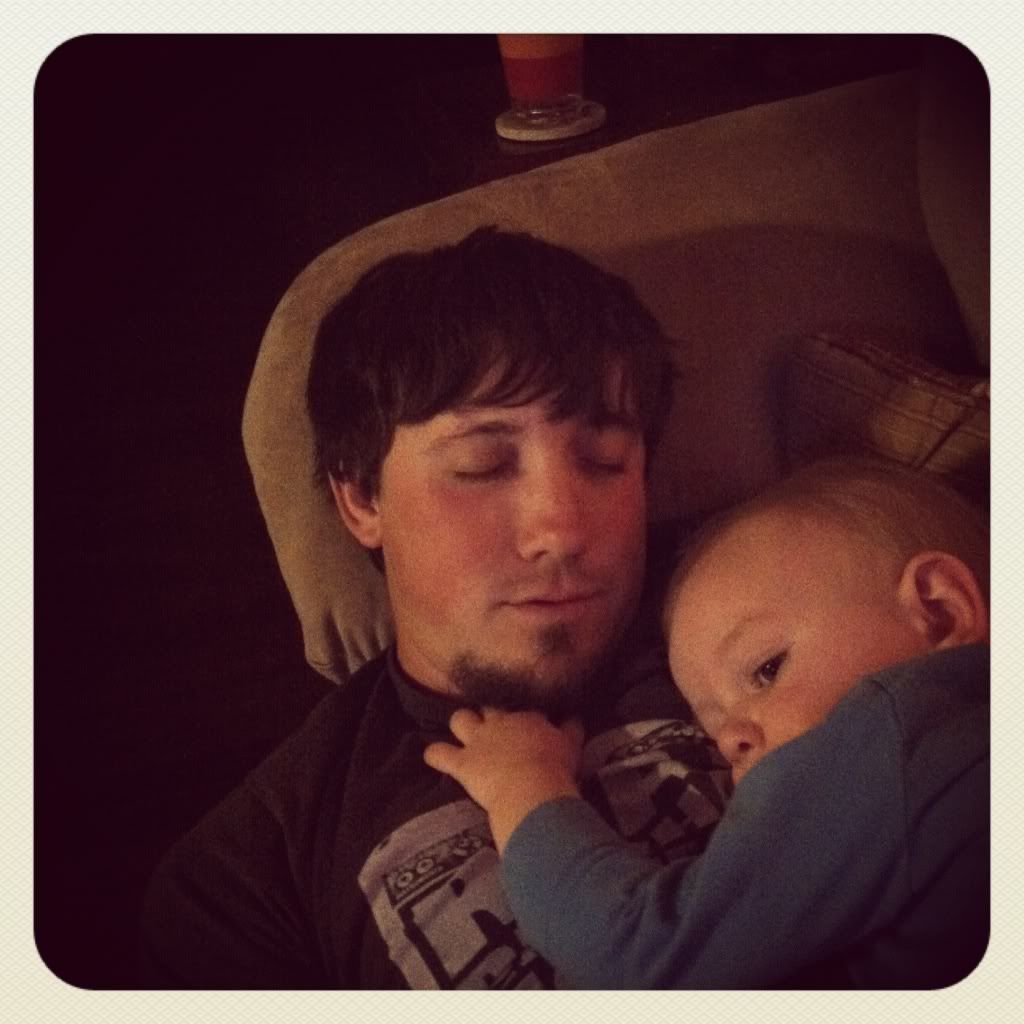 we got to meet up with my sister for a little bit and she game me this awesomely cute shirt for my birthday!!! thanks manda!! i just had to wear it for the 28 week snappy to show it off :)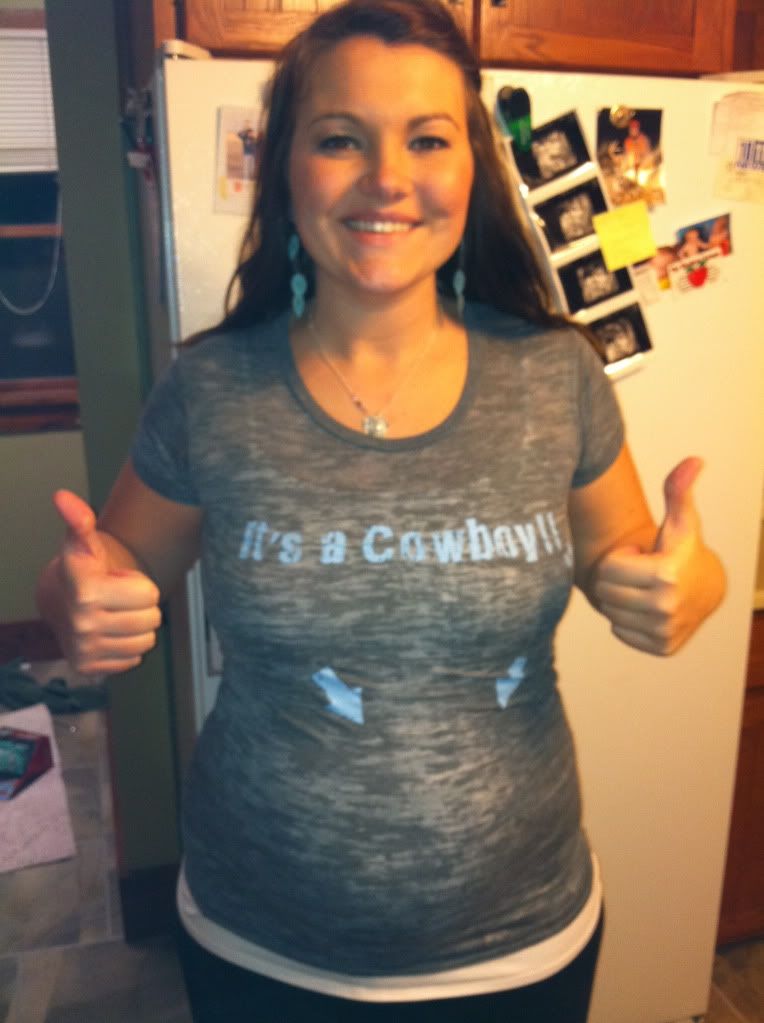 yes, we are having a cowBOY :)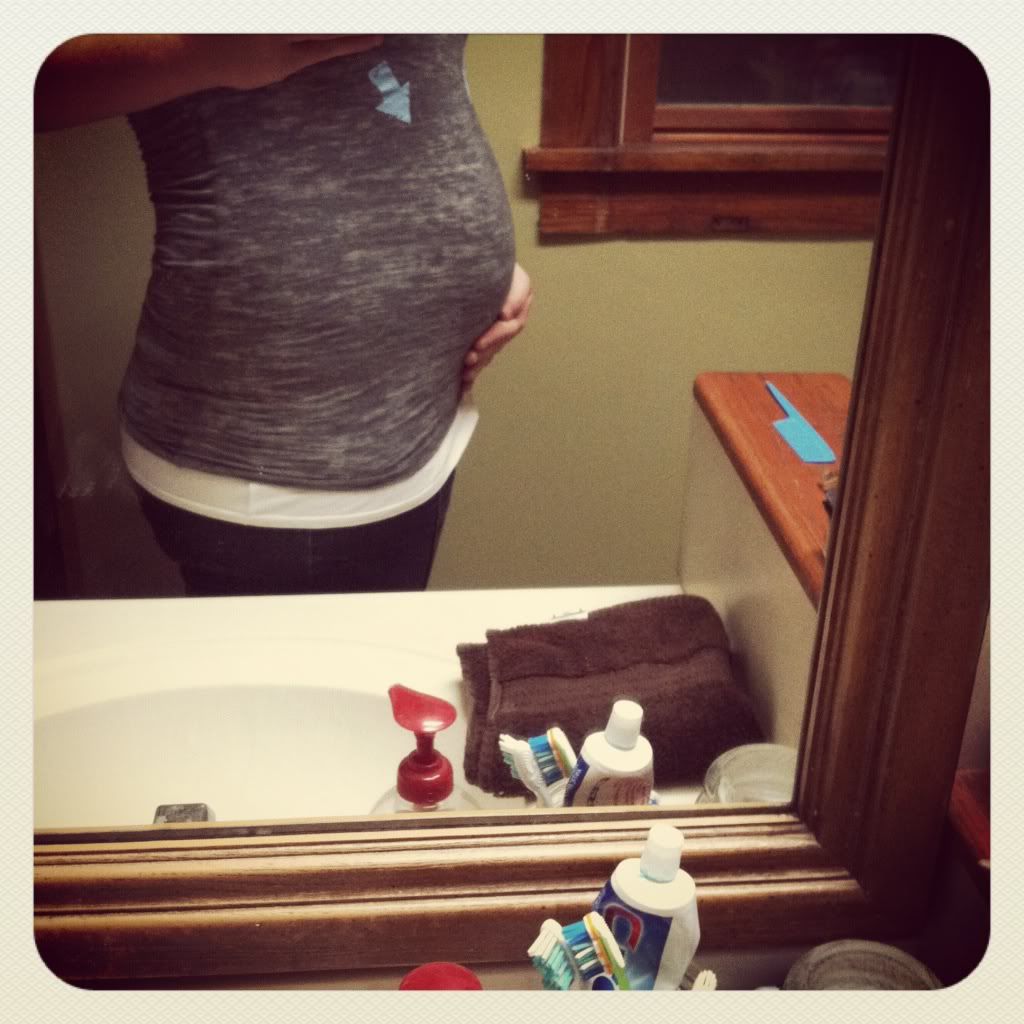 and last but not least, this weekend was chucked full of.......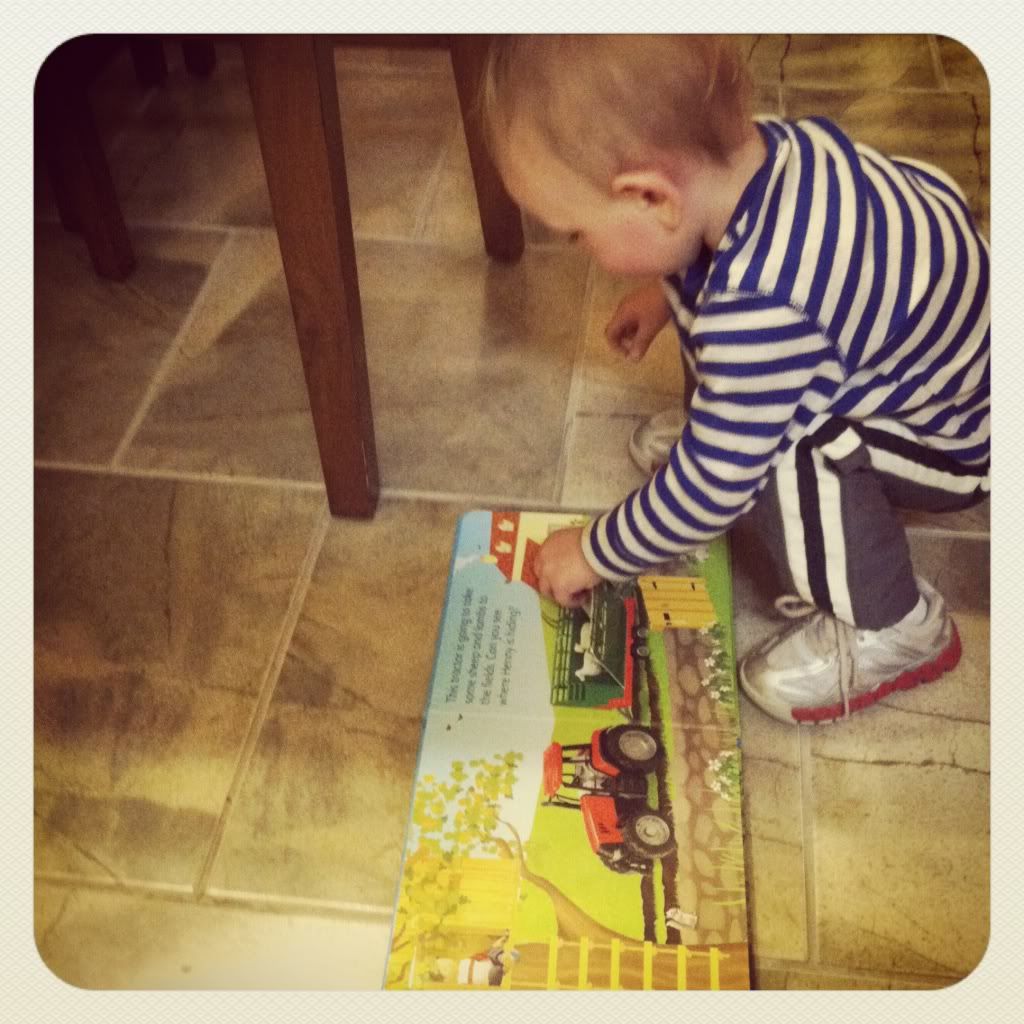 tractors. mason has a new love of tractors. "ta-tor" as he would say :) do we have a farmer on our hands?????
have a great wednesday, friends!!!