...i am always out on the look-out for something new to make. when i look for new things, it has to be easy and quick too. like quick enough to make while the baby is sleeping. so like at least an hour quick :) i always get in a rut and make the same things over and over. do you have that feeling too? anyways, our church made a cookbook a while back with old favorites and i just discovered this yummy-ness! :) and one of these is probably your whole caloric intake for the day...but, whatever.
butter brickle bars
things you will need:
1 pkg. yellow cake mix
1 lg. egg
1/3 c. butter, melted
1 can sweetened condensed milk
1 pkg. butter brickle chips
3/4 - 1 1/2 c. pecan pieces
choc.chips, to taste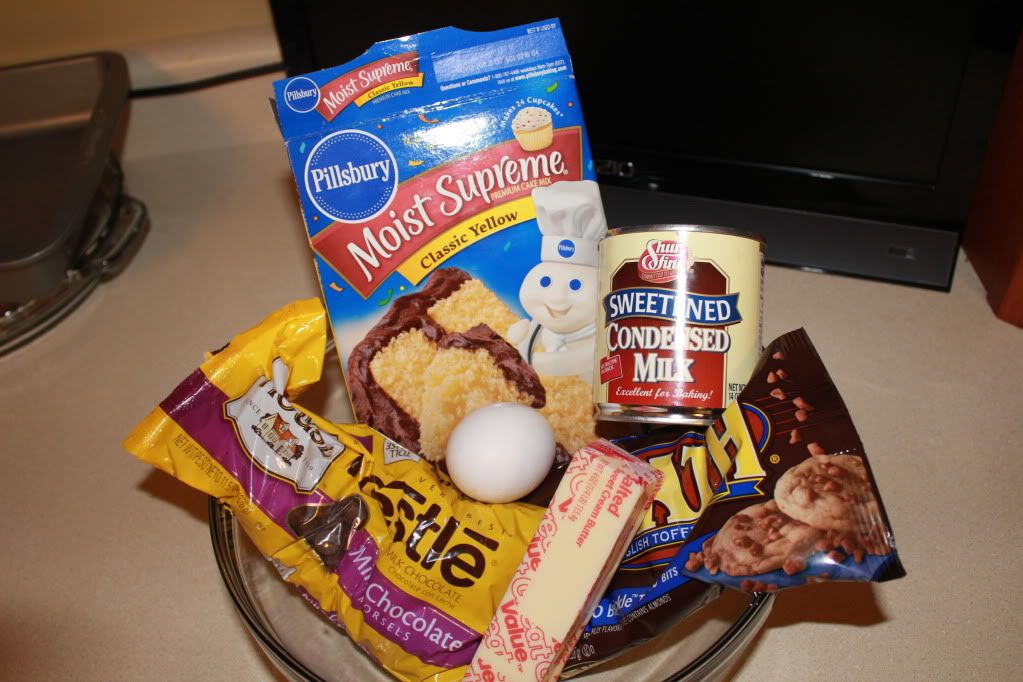 you will need to mix the cake mix, egg, melted butter and pat into a greased jelly roll pan. i couldn't find my pan at the time so i used a cake pan. now that i have made this, i would really suggest finding your jelly roll pan! :)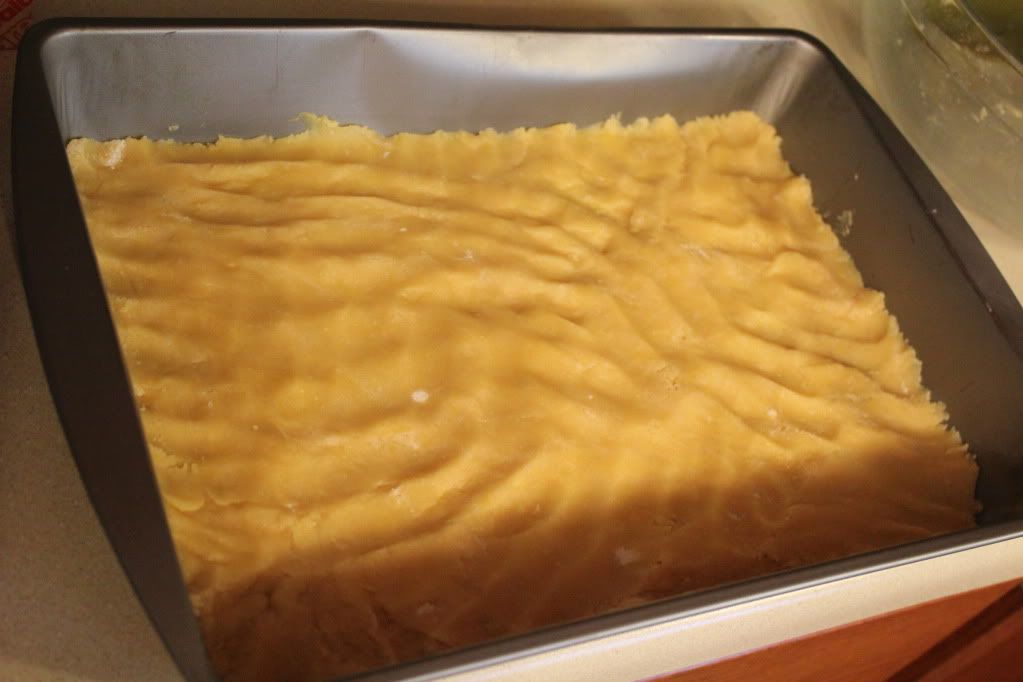 pour you sweetened condensed mild on top.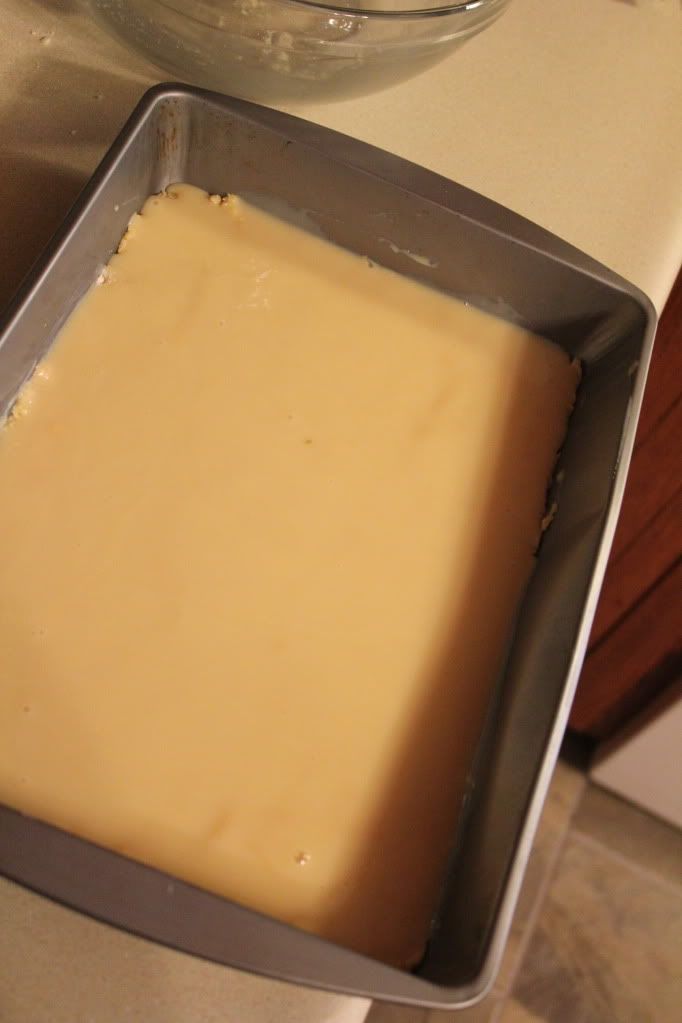 then top with butter brickle chips, pecans(i used pretzels btw, instead of the pecans) and choc. chips.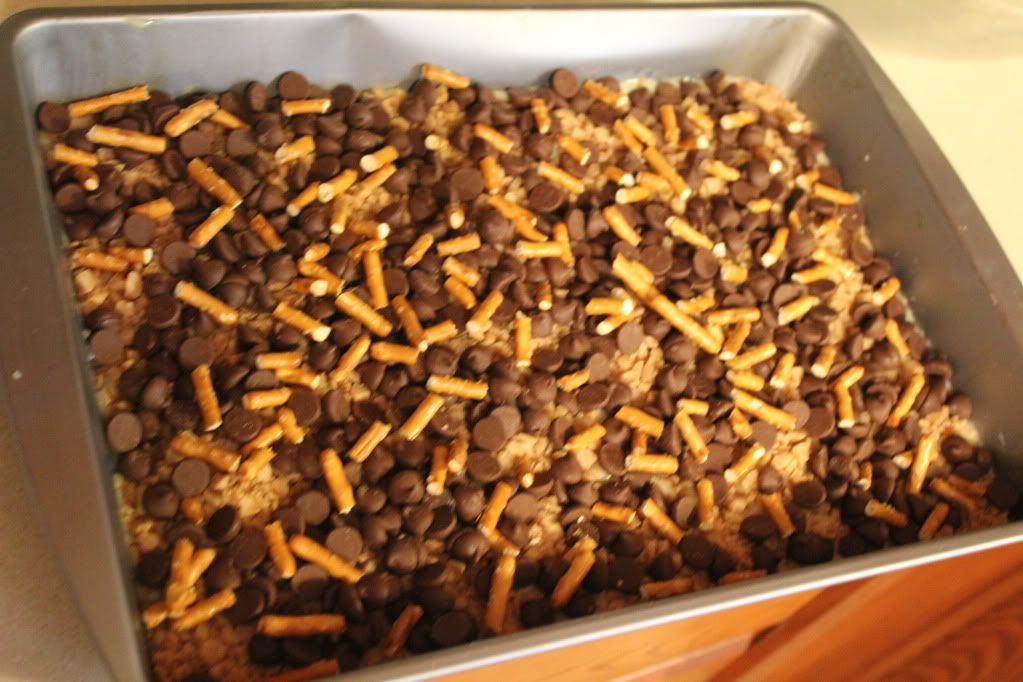 then pop that baby into the oven for 24 minutes. yes, 24 minutes, not 25 :)
bake at 350 degrees.

seriously, it's the easiest dessert to make. and you family will die from the goodness!!! :)
go get your bake on!